Integrated Internet Solutions
Web Design UI/UX Support Services
We provide analysis and recommendations on how businesses can use technology to improve their processes and bottom line

Web Design & Development
We can provide you with business analysis and creative design services that will give your website a professional look and feel. We can also help you with search engine optimization (SEO) so that your website comes up higher in search engine results pages (SERPs).

Optimization & Marketing
Our team of specialists will guide you in increasing ROI. We work closely with our clients to understand their specific needs and objectives. We offer IT consultancy services that are designed to help our clients get the most out of their investment in information technology.

Support Services
Starting a business is hard enough, but starting a new business from scratch can be even more daunting. This is especially true when it comes to setting up back office and call center operations. Thankfully, there are plenty of professional consultancies out there that can help you get your business off the ground.
Drive Traffic, Increase Engagement.
To succeed online, you need to drive traffic to your website and increase engagement with your audience. This can be achieved through a variety of means, including SEO (Search Engine Optimization), SEM (Search Engine Marketing), business analysis, creative design, and web development.
SEO is all about optimizing your website for Google's search engine algorithms so that your site appears higher in the search results. SEM goes hand-in-hand with SEO, and involves paying for ads on Google so that your site appears at the top of the search results. Business analysis is important for understanding your target market and what they're looking for online. Creative design can make your website more visually appealing and easy to use, while web development focuses on the technical aspects of building a website.
All of these elements are important in achieving success online. By driving traffic to your site and increasing engagement with your audience, you'll be well on your way to meeting your business goals.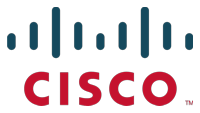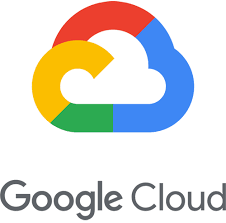 Start a Project With a Free Consultation
SEO, SEM, Business Analysis, and Creative Design are all important factors to consider when starting a new project. However, before any of these can be decided on, it is crucial to have a free consultation with a qualified professional. This will allow you to learn more about your options and what would best suit your business or project. For example, if you are starting an online store, you will need to make sure that your website is optimised for search engines so potential customers can find you easily. Likewise, if you are starting a new marketing campaign, you need to make sure that your target audience is reached through effective SEM (Search Engine Marketing). And no matter what kind of project you are undertaking, good business analysis is essential in order to determine whether it is feasible and likely to be successful. Similarly, creative design can help give your project that extra edge that sets it apart from the competition. So don't delay – get in touch with us today for a free consultation and let us help get your project off the ground!
Integrated internet solutions can help businesses in several ways. Business Analysis can help identify areas where a company may be losing money or opportunities. Creative design can help create a more visually appealing website or online presence.
595 Round Rock West Dr Ste 304
Round Rock TX 78681
412 N Main St Ste 100
Buffalo WY 82834